2023 QueryFest Agents / Editors
---
The following agents and editors are confirmed to attend QueryFest 2023 at ThrillerFest XVIII. Please check back frequently for updates.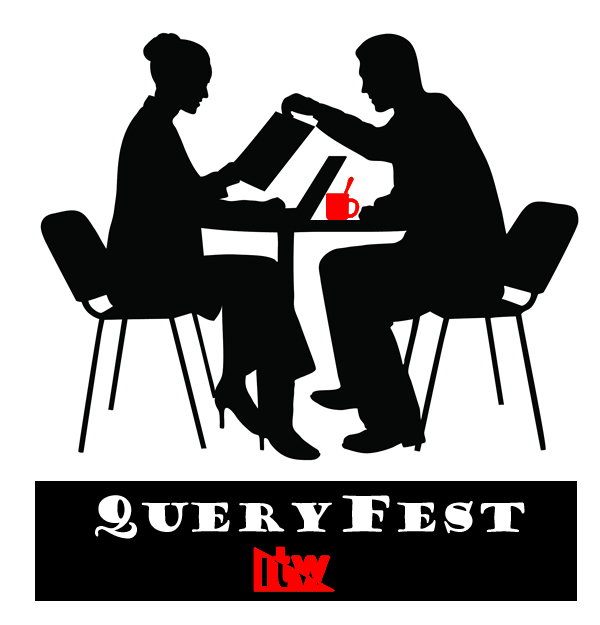 Agent

Richard Abate, 3 Arts Entertainment

Bio: Richard Abate is a television and film producer, in addition to being a literary manager for over fifteen years. He has been an executive producer on 13 Hours written by Chuck Hogan, Netflix's From Scratch, serves as the executive producer on the upcoming series Manhunt with Apple TV+, and had many more projects in development.

In 2009 he joined 3 Arts Entertainment, a premier management company based in Los Angeles, to begin their literary division in New York.  He represents among others Pulitzer Prize winner Tamara Jones, historian, James Swanson, journalists including Mitchell Zuckoff, Editor-in-Chief of The Boston Globe Brian McGrory, National Book Award nominee David McCumber, and two-time Pulitzer Prize winner Andrew Snyder.  He has worked with top creative talent such as Tina Fey, Mindy Kaling, Issa Rae, B.J. Novak, Aziz Ansari, Guillermo Del Toro, Tim Kring, Howard Gordon, and others. He has worked closely with Bob Harper to create his New York Times #1 bestselling diet and health series, The Skinny Rules. He has worked with sports celebrities Dale Earnhardt, Jr. and Josh Hamilton; he has also worked with top sports personalities such as Al Michaels, Colin Cowherd, and The Talented Mr. Roto, Matthew Berry. Richard represents many literary writers such as Sally Ball, Kate Christensen (a PEN/Faulkner winner), Sana Krasikov (2009 Sami Rohr Prize for Jewish Literature winner), and Oscar Casares, and screenwriter-authors as well such as Attica Locke, Amy Sohn, and Chuck Hogan (screenwriter and author of The Town and Hammett Award winner). He also represents YA mega stars Lisi Harrison and Melissa De La Cruz. In music, Richard has represented Slash, Wyclef Jean and INXS.

Chief Literary Officer

Lou Aronica, Gramarye Media

Bio: Lou Aronica is the Chief Literary Officer of Gramarye Media, a next-generation transmedia book publisher and film studio. He is also a multiple New York Times bestselling author of both fiction and nonfiction and a past president of Novelists Inc.

Agent

Bernadette Baker-Baughman, Victoria Sanders & Associates

Bio: Bernadette Baker-Baughman has completed a Master's Degree in Writing at Portland State University, and spent several years in-house (first editorial, then marketing). She began agenting in 2005 and has worked with VSA since 2010. She is drawn to strong storytelling in all genres, with a special interest in thrillers, contemporary novels, magical realism, young adult, and books for kids. She is also open to pop-culture, gift books, and memoir. She loves smart writing, high concept books, work with great emotional resonance, and humor. She is always looking for authors with a distinctive voice.

Clients: She has represented a number of New York Times bestselling and award-winning writers and illustrators, including Liv Constantine,Carson Morton, Leslye Walton, Faith Erin Hicks, Tony Cliff, Maris Wicks to name a few.

Looking for: Thrillers, Domestic Suspense, Crime Fiction, YA Fiction, Women's Fiction, Romantic Comedy, Memoir.

Not looking for: Science Fiction/Fantasy, Westerns, Cozy Mystery, Straight Romance

Agent

Lauren Bieker, FinePrint Literary Management

Bio: Lauren Bieker of FinePrint Literary Management is an agent actively building her list.

Looking for: She is looking for commercial and upmarket women's fiction and YA novels in all genres. She is also open to the following in both adult and YA: science fiction, fantasy, horror, and thrillers (both speculative and domestic). She appreciates great storytelling and is a "sucker" for outstanding writing and convincing characters. While primarily interested in fiction, she will consider select nonfiction proposals. She is looking for #ownvoices stories, Feminist lit/#MeToo stories, and works by BIPOC and LGBTQIA+ authors in both fiction and nonfiction. Her goal is to "hold the mic" for authors to tell their stories and be a helpful support system.

Not looking for: Lauren is NOT accepting projects in the religious or military genres. She is also not accepting memoirs.

Editor

Joe Brosnan, Grove Atlantic

Bio: Joe Brosnan is a Senior Editor at Grove Atlantic where he specializes in crime fiction. Prior to that, he worked at St. Martin's Press/Minotaur Books and managed Criminal Element for nearly a decade.

Looking for: At this time, I am exclusively looking for crime fiction submissions, particularly books from diverse authors who are using the genre to hold up a mirror to contemporary issues. I'm interested in everything from small-town noir to upmarket thrillers, and I'm looking for authors who intend to write a book every year(ish), whether it's a series or standalone. I want to find authors who are in this for the long haul, and who I can work with for years to come.

Not looking for: I'm less interested in historical crime fiction, especially anything set before the 20th Century, and while I know cozies are having their moment, I'm not looking for those types of books either.

Agent

Cindy Bullard, Birch Literary

Bio: Cindy represents traditional authors, indie authors, and publishers. In adult fiction, Cindy is looking for thriller, traditional mysteries (standard PI, classic detective, or cozy), true crime, police procedural, thriller, and suspense. She is also interested in narrative non-fiction. At this time, please do not submit children's (picture book, MG, or YA) or any romance.

AGENT

Madelyn Burt, Stonesong

Bio: Madelyn Burt joined Stonesong in 2015 and has worked on a variety of projects ranging from adult and children's fiction to cookbooks, lifestyle, and more. She is now actively building her own list, and looks forward to establishing long-lasting,  collaborative relationships with her authors. A life-long lover of history, she earned her MA in Medieval Studies before joining the publishing world.

Madelyn is currently focused on adult mysteries, crime, and thrillers, although she is interested in both adult and children's fiction. She is drawn to character-driven stories that feature tight-knit groups and strong friendships, quests and heists, and unique voices. She is also particularly interested in fiction and select nonfiction that is able to make a historical person or period accessible to the modern reader.

Agent

Lori Colvin

Bio: Lori has a special empathy for authors, having penned over 150 books herself, under a successful pen name. A fierce advocate for her fellow writers, Lori understands the publishing industry from many different viewpoints, and she does her absolute best to tailor her approach to meet each author's needs.

Agent

Carolyn Forde, Transatlantic Agency

Bio: Carolyn is a Partner and Senior Agent at Transatlantic Agency, in addition to overseeing the International rights division at the agency. She represents bestselling and award-winning authors and is always on the lookout for more compelling stories and talented writers. Currently she is seeking upmarket commercial fiction by female identifying authors, really funny and romantic romcoms from diverse voices, agenda setting non-fiction – either investigative journalism or literary memoir that offers a window into an unusual or rarely seen part of society. Her authors include USA Today bestselling Karma Brown (RECIPE FOR A PERFECT WIFE), critically acclaimed romcom author Jean Meltzer (THE MATZAH BALL), bestselling thriller author Hannah Mary McKinnon (NEVER COMING HOME), bestselling memoirist Clayton Thomas-Muller (LIFE IN THE CITY OF DIRTY WATER) and bestselling investigative journalist Sarah Berman (DON'T CALL IT A CULT).

She is not looking for YA, fantasy, military/CIA thrillers or children's books.

Independent Editor & Book Coach

Dawn Ius

Bio: Dawn Ius is a novelist, screenwriter, professional editor and book coach, and communications specialist. She is the author of three contemporary young adult novels published by Simon Pulse (Simon & Schuster)—ANNE & HENRY, OVERDRIVE, and LIZZIE, as well as 15 educational graphic novels, which are being made into cartoons. She has written for the animated Nickelodeon show, "Rainbow Rangers" and her TV series, HEARTLESS, was optioned for development by Verite Films.

Dawn is the Managing Editor of the e-magazine published by The International Thriller Writers organization The Big Thrill and the forthcoming thriller writer's portal Write2Thrill, and is an established book coach and development editor with more than 15 years professional experience. She is represented by Anne Tibbets at Donald Maass Literary.

Dawn lives in Edmonton, AB—no, not in an igloo—with three giant breed dogs and her husband.

Agent

Gina Panettieri, Talcott Notch Literary Services

Bio: Gina Panettieri is the Founder of Talcott Notch Literary Services, LLC, a five-member full-service literary agency headquartered in Connecticut. She has worked in publishing for more than 3 decades, shepherding hundreds of manuscripts successfully to publication.

As a generalist, she represents a full range of juvenile and adult fiction and nonfiction, with a strong emphasis on crime fiction of all descriptions. Notable titles include the WSJ-bestselling Tier One series, as well as the Sons of Valor series and the Shepherds series by Andrews & Wilson, the USA-Today bestselling Mercy Carr mystery series by fellow TN agent, Paula Munier, and the Trevor Finnigan series by Aaron Philip Clark. She also represents true crime, organized crime and forensic science nonfiction and law enforcement and criminal investigation memoir.

Agent

Nicole Resciniti, The Seymour Agency

Bio: Nicole's clients include NYT Bestsellers and Award-Winning Authors— Cindy Dees and Dr. Michael David Evans, Karna Small Bodman, Julie Ann Walker, Lauren Layne, Shelley Shepard Gray, Julie Cross, Melissa Landers, Kate Meader, Sara Driscoll, and Jen J. Danna.

Agent

Elizabeth Winick Rubinstein, McIntosh & Otis

Bio: Elizabeth Winick Rubinstein, President and senior agent at McIntosh & Otis, has degrees from New York University and Manhattan School of Music. She began her book publishing career in subsidiary rights and then took on the responsibilities of acquisitions editor at a major audio publishing imprint. Initially, she joined McIntosh & Otis to manage all subsidiary rights but began working as an agent shortly thereafter. Her primary interests include literary fiction, women's fiction, historical fiction, romance, mystery/suspense, and memoir, along with narrative non-fiction, history and current affairs. Elizabeth represents numerous New York Times bestsellers, and both Agatha and Edgar Award winners and nominees.

Editor

Gretchen Stelter, Independent Editor

Bio:Gretchen Stelter began her career as an agent, helping launch a West Coast–based boutique agency and later moving to editorial director. In 2010, she started editing and writing full-time and has worked on over 700 traditionally published books, doing everything from developmental editing and ghost writing to proofreading and copyediting. She's a member of ITW, AWP, Editorial Freelancers Association, and Sisters in Crime.

Clients: ITW members A.F. Brady, Liv Constantine (Lynne Constantine & Valerie Constantine), Vanessa Lillie, Glenn Dyer, Jerri Williams; authors Robert Camuto, Kevin Muñoz; Addison McKnight (Krista Wells & Nicole Moleti); Tullan Holmqvist & Teresa Sorkin; and publishing houses Houghton Mifflin Harcourt (Mrs. Mohr Goes Missing, Burn-In & more), Sourcebooks (including books by Luca Veste, Darcy Coates, Marie Benedict, Nic Joseph & Randall Silvis), Albert Whitman (including books by YALSA-honored Linda Joy Singleton and Ava Morgyn), and more.

Agent

Ann Leslie Tuttle, Dystel, Goderich & Bourret

Bio: Ann Leslie Tuttle joined DG&B in 2017 after working for 20 years at Harlequin Books where she worked on an extensive and varied list of bestselling and award-winning titles in romance and women's fiction. She received her B.A. degree from the College of William and Mary and an M.A. from the University of Virginia. Helping to grow the careers of established and debut writers has always been Ann Leslie's passion. Ann Leslie lives in New York City with her husband and young daughter, who is just discovering the magic of books and writing.

Looking for: Ann Leslie is especially seeking women's fiction (e.g. relationships, family sagas, historical fiction and psychological thrillers) romance (e.g. romantic comedies, medical romance and contemporaries) and Southern Gothics on the adult fiction side as well as Middle Grade fiction and narrative nonfiction.

For thrillers/mystery/suspense, she is especially looking for domestic thrillers and cozy and historical mysteries and would welcome some #OwnVoices authors. She would also welcome some that have a speculative element, and thriller/mysteries for the YA market.

Not looking for: stories with a dystopian element or science fiction.

Agent

Terrie Wolf, AKA Literary Management

Bio: Since founding AKALM in 2010, Terrie has been honored to manage authors who are at all stages of the writing journey and their eclectic and unforgettable works. She primarily represents adult fiction (mystery, thriller, women's, regional and inspirational), the occasional non-fiction offering, and children's fiction (especially MG mysteries) and non-fiction. Maintaining a global outlook, Terrie has sold rights in more than forty countries and thirty languages. She was named ACFW Agent of the Year in 2021.

Clients: Terrie's clients include Forest Jones, Brian Tracey, Kirsche Romo, Byron Graves, Margaret Mizushima, Jeff Nesbit, Maria Shriver, and the estate of "the King of the Paperbacks" Harry Whittington. She also represents two cozy mysteries series co-authored by Jeff Ayers and Brian Tracey.

Looking for: in adult fiction: debut, general/other, historical, mystery/crime/thriller/suspense, inspirational, paranormal (light), regional saga, women's fiction, romance. Terrie is also looking for picture books, young adult and middle grade.

Not looking for: in adult fiction: anthology, erotica, horror, literary, poetry, sci-fi/fantasy.
ITW Community
patrons
sponsors
supporters
Actives

Sandra Brannan

Clive Cussler*

Dirk Cussler*

Shane Gericke*

Faye and Jonathan Kellerman*

John Lescroart

Joanie McDonell

Karin Slaughter

Larry D. Thompson

Actives

Kathleen Antrim*

David Baldacci*

Neal Baer

Steve Berry*

J. Jackson Bentley

Gary Braver*

Sandra Brown*

Dale Brown*

John Case*

Lee Child*

James Comey

Michael Connelly

Glenn Cooper

Richard Curtis*

Jack F. Du Brul*

David Dun*

Joseph Finder

Brian Garfield*

Tess Gerritsen*

Leslie Glass*

Jeff Gunhus

Vicki Hinze*

Lisa Jackson

Alex Kava*

Raymond Khoury

Deborah LeBlanc

Eric Van Lustbader*

D. P. Lyle M.D.*

Gayle Lynds*

Steve Martini

Brad Meltzer

David Morrell*

Katherine Neville*

Michael Palmer (2004-2013)*

James Patterson*

Andrew Peterson

Douglas Preston*

Lissa Price

Keith Raffel

Christopher Reich*

James Rollins*

M.J. Rose*

JoAnn Ross

Hank Phillippi Ryan

John Saul*

Andy Siegel

Susan Arnout Smith

R.L. Stine*

Brad Thor*

Lisa Unger

Paul Vidich

Associates

Maria Carvainis

Leisure Books*

JK Franko*

Ed Mitchell*

Henry Morrison*

Adrian Muller*

Bill Sewell

Tor/Forge Books*

Actives

Steve Alten*

Ashok Banker

Ted Bell*

Emily Benedek

Janet Berliner-Gluckman*

Gary Birken

Mike Bond

Sandra Brannan

Allison Brennan

Mike Brogan

Jan Burke*

Lorenzo Carcaterra

Lincoln Child*

Stephen Coonts*

Brian D'Amato

B. J. Daniels

Nelson DeMille

Eileen Dreyer*

Joanna Elm

Linda Fairstein*

Vince Flynn (2004-2013)*

Chris Fox

Joel Goldman*

Howard Gordon

Heather Graham*

Thomas Greanias

Gary Grossman

Humphrey Hawksley

Bonnie Hearn Hill*

Mark Imhof

Alan Jacobson

Judith Kelman*

Harley Jane Kozak

Jon Land

Dennis Lynds (2004-2005)*

Patricia McLinn

Michael McMenamin

Francine Mathews*

Nan McCann

Kyle Mills*

Twist Phelan

Christopher Rice*

Wendy Roberts

John Sandford

James Siegel*

Carl T. Smith*

Deborah Smith*

Taylor Smith*

L.A. Starks

Mariah Stewart*

Peter Straub*

Lee Strobel

M. Diane Vogt*

Thomas Waite

Stuart Woods*

Associates

Linda Adams*

Brilliance Audio*

Mike Brogan

Steve Hadden*

Emory Hackman

Inkwell Management, LLC*

Jennifer Kreischer

Mario Mastro*

Amy Rivers