---
The following agents and editors are confirmed to attend PitchFest 2022 at ThrillerFest XVII. Please check back frequently for updates.
*Use the button above to print the Agent/Editor/Producer list as a reference document.
---
AGENT
Liza Fleissig, Liza Royce Agency, LLC
@lizaroyceagency (Twitter/Instagram)
www.lizaroyce.com  
Bio: Liza Fleissig, with her partner Ginger Harris-Dontzin, opened the Liza Royce Agency (LRA) in early 2011. A cross-platform company providing development, representation, and strategic career management for clients in all media, their goal is to represent clients in all stages of their careers, from the most established to those developing their craft, as well as debuts. Both former partners in NYC based litigation law firms, Liza and Ginger bring a combined 40 years of negotiating experience to the field. This background, along with connections rooted in publishing, movies and television, allowed them to focus and build on a referral based clientele.
Current Authors: Robert Bailey II, Isabella Maldonado, Amy Impellizzeri, Danielle Wong, Walter Gragg, Estate of Marc Olden, among others.
---
AGENT
Lori Galvin, Aevitas Creative Management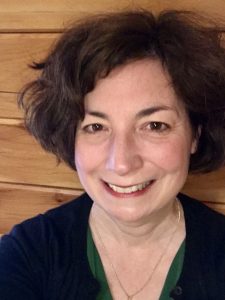 www.aevitascreative.com
Bio: Lori Galvin worked as a book editor before moving to the literary agent side in 2015. She works with a diverse group of writers of both fiction and nonfiction. Through Pitchfest, she is looking for high quality writing across crime and suspense, both literary and commercial—and from all voices. In addition to twisty, dark novels of crime and suspense; mystery/horror crossovers, and high concept thrillers; she is eager to work with writers whose work engages both the head and the heart. Some her clients' projects have been optioned by A24 and Netflix. She has signed and sold books by writers she has met through Pitchfest, including Wanda M. Morris (All Her Little Secrets, Morrow 2021) and Cheryl A. Head (Time's Undoing, Dutton 2023).
Clients: Harrison Ash, William Brashears, Cambria Brockman, Sara Goudarzi, Cheryl A. Head, Hannah Kirshner, Jennifer Lavallee, Irene Li, Margaret Li, Wanda M. Morris, Jennifer Morita, Kwame Onwuachi, Sebastian J. Plata, Phoebe Rowe, Samantha Skal, Sarah Stevens, Ross Wilcox.
---
EDITOR
Bob Gussin, Oceanview Publishing

www.oceanviewpub.com
Bio: Robert Gussin is the CEO of Oceanview Publishing and Oceanview Vineyards. Prior to that, he was Vice President and Chief Scientific Officer of Johnson and Johnson. Oceanview is a traditional publisher of thriller, mystery and suspense novels. Titles are published in all formats: hard cover, paper, digital, and audio. He is currently looking for a suspenseful and gripping story line, a strong sense of place and setting, compelling protagonists and supporting characters, tension that builds throughout a books narrative, and authenticity. He is not looking for worn out topics and stories that do not fit their genres.
Clients: Raymond Benson, Miles Corwin, Ward Larsen, Matt Coyle, and approximately one hundred others.
---
AGENT
Elizabeth Kracht, Kimberly, Cameron & Associates

www.kimberleycameron.com
www.elizabethkracht.com
Bio: Elizabeth Kracht is a literary agent with Kimberley Cameron & Associates and the author of The Author's Checklist: An Agent's Guide to Developing and Editing Your Manuscript. She also works as a freelance developmental editor coaching authors. Elizabeth represents both literary and commercial fiction as well as nonfiction, and brings to the agency experience as a former acquisitions editor, freelance publicist, and writer. In fiction, she represents thrillers, mysteries, literary, commercial, women's, and historical. In nonfiction, she is interested in finding true crime, investigative journalism, narrative/creative nonfiction, prescriptive, voice- or adventure-driven memoir, high concept, science, spirituality, sexuality, self-help, and pet stories. Elizabeth is not looking for children's, poetry or short story collections, screenplays, and previously published works.
Clients: Patricia Santos Marcantonio (Felicity Carrol Series); Special Agent and two-time Bronze Star Medal recipient Tj Turner (Lincoln's Bodyguard Series); former Prison Administrator James L'Etoile (Detective Penley Series); retired FBI agent Art Kerns (Hayden Stone Series); James Scarantino (Denise Aragon Series); and Mia Thompson (Sapphire Dubois Series), among others.
---
AGENT
Eric Myers, Myers Literary Management, LLC
www.myersliterary.com
Bio: Eric Myers founded his own agency, Myers Literary Management, in 2017 after working as an agent for several companies including Dystel, Goderich, and Bourret, LLC and The Spieler Agency. He entered agenting through the back door–as an author himself, having written UNCLE MAME: THE LIFE OF PATRICK DENNIS (St. Martin's Press, 2000) and co-authored two other books, also for St. Martin's Press. His journalism has appeared in numerous publications including THE NEW YORK TIMES and TIME OUT. He is looking for Young Adult, Thrillers, Pop Culture, Historical Fiction, and some memoir, but only if the author already has a strong platform. He is not looking for literary fiction, poetry, or mysteries, unless the thriller aspect is very strong.
Clients: Jack Barsky, Bryan Batt, Alonso Duralde, Kathleen Marple Kalb, Lydia Kang, Derek Taylor Kent, August Norman, Justus Rosenberg, Kim Stagliano, Anne Thompson,  Beverley McLachlin, and many more. He is pleased to have discovered Simon Gervais (HUNT THEM DOWN, THE THIN BLACK LINE, THE LAST PROTECTOR) at Thrillerfest.
---
AGENT
Lynnette Novak, The Seymour Agency
Twitter: @Lynnette_Novak 
www.theseymouragency.com 
Bio: Prior to joining The Seymour Agency, Lynnette spent seventeen years freelance editing. She worked with new writers, advanced writers, as well as New York Times and USA Today bestselling authors. Lynnette earned a Bachelor of Education degree from the University of Manitoba, where she specialized in English and French. She excelled in Advanced Creative Writing in university and studied writing for children and teens through the Institute of Children's Literature. She was a Pitch Wars mentor in 2015 and 2016. Both her mentees acquired an agent. Lynnette has since closed her editing business and is excited to bring her passion for the written word to agenting.
Although Lynnette was born and raised Manitoba, Canada, she now lives in Minnesota with her husband, twin girls, and many pets. Her personal interests include reading, writing, exercising at the gym (okay, that's a love/hate relationship), working on an assortment of crafts, all things having to do with animals (if she could own a farm, zoo, and animal shelter, she would), and enjoying time with family and friends.
She loves dark and suspenseful, mysterious twists, unique worlds, light and funny, a good love story, and lots of voice. She is always looking for own voices, diversity, and LGTBQ+. In adult fiction, she is looking for thrillers, psychological suspense, horror, contemporary romance, romantic comedy, and mysteries (traditional, amateur sleuth, and cozy). In Young Adult, she is looking for thrillers, psychological suspense, horror, contemporary, mysteries, fantasy, and sci-fi. In Middle Grade, she is looking for contemporary, horror, fantasy, sci-fi, action/adventure, mystery, humor, and novels in verse. In Children's fiction, she is looking for picture books (non-rhyming preferred.) In graphic novels, she is looking for chapter books, early readers, MG and YA.
Clients: Lynnette Novak is an agent at The Seymour Agency and is currently building her client list.
---
AGENT
Gina Panettieri, Talcott Notch Literary Services
www.talcottnotch.net
Bio:Gina Panettieri is Founder of the Milford, Ct-based Talcott Notch Literary, a five-member literary agency seeking the freshest voices in adult and juvenile fiction and nonfiction. Some of her more prominent recent sales includes SONS OF VALOR and DARK INTERCEPT by WSJ-bestselling authors, Andrews & Wilson, THE HIDING PLACE by USA-Today bestselling author, Paula Munier, and UNDER COLOR OF LAW, by Aaron Philip Clark. In fiction, she is currently looking for mystery, thrillers, suspense, psychological suspense, dark fantasy and horror, upmarket women's fiction, action-adventure and historical fiction. In nonfiction, she is looking for memoir, true crime, history, career, cookbooks, career and business, medicine and fitness, popular science, travel, parenting, self-help, coffee table books, juvenile fiction and nonfiction for middle-grade and young adult, particularly books that address timely and topical issues. She is not looking for poetry, short story collections by new writers, novellas, and textbooks.
Authors: Her list includes Jeffrey Wilson and Brian Andrews, Scott Deitche, Dr. Seth Meyers, Drew Eric Whitman, Paula Munier, Kevin Wolf, Aaron Philip Clark.
---
AGENT
Michelle Richter, Fuse Literary
www.fuseliterary.com
Bio:Michelle Richter is a Senior Agent at Fuse Literary, which she joined from St. Martin's Press. Crime fiction is her true love, from police procedurals to domestic suspense to thriller. Not to mention heists and con artists. She's rarely found a British or Scandinavian crime show she couldn't get wrapped up in. Recent favorite authors include Ruth Ware, S.A. Cosby, P.J. Vernon, Halley Sutton, and David Heska Wanbli Weiden. She is currently looking for suspense, thriller, amateur sleuth, traditional mystery, police procedural, YA thriller/suspense, commercial women's fiction, book club reads. She loves family secrets, sister/friend stories, lots of twists, and unreliable narrators. LGBTQ, BIPOC, and disabled voices are very welcome. She is not looking for military or espionage thrillers, science fiction/fantasy, poetry, middle-grade, memoir.
Clients: E.A. Aymar, Kellye Garrett, Tara Laskowski, Jennifer Gold, Alan Orloff, and Carl Vonderau.
---
AGENT
Victoria Skurnick, Levine Greenberg Rostan Literary Agency
www.lgrliterary.com
Bio: Victoria Skurnick is with the Levine Greenberg Rostan Literary Agency, and represents both fiction and nonfiction. Among the books she has represented are Turn of Mind, Mr. Churchill's Secretary, Jar of Hearts, Bad Things Happen, The Unexpected President, Anonymous Sources, and The Dangerous Book for Dogs.
Victoria has been with LGR for 14 years; before joining the agency, she was editor-in-chief of The Book-of-the-Month Club, Senior Editor at St. Martin's Press and Pocket Books, and Advertising Director of Holt. She is also the co-author of seven novels published under the name Cynthia Victor.
She is currently looking for literary fiction, thrillers, narrative nonfiction, history, politics and pop culture. But she is open to just about every kind of book. She is not looking for science fiction, fantasy, or romance.
Clients: Victoria's client list includes Susan Elia MacNeal, Jennifer Hillier, Mary Louise Kelly, Mariah Fredericks, Alice LaPlante, Harry Dolan, and Kermit Roosevelt among others.
---
AGENT
Terrie Wolf, AKA Literary Management
www.akalm.net
Bio: Terrie is CEO of AKA Literary LLC, a Colorado-based agency established in 2010. A full member of AALA (American Association of Literary Agents), she has sold rights in more than 40 countries and 35 languages. Further, Terrie represents, challenges, and champions an exciting group of authors who are at all stages of the writing journey and their eclectic and unforgettable works. With a background that spans nearly 30 years in publishing, international media, and large-scale events, this Emmy award-winning former broadcast special projects producer has literally traveled the world in search of stories and has been known to stop everything to discuss books over a cup of tea.
Clients: Terrie's clients include Byron Graves (Rez Ball), C.C. Harrison (Death by G-String), Margaret Mizushima (Timber Creek K-9 Mystery series), Maria Shriver (Color Your Mind), and the estate of "the King of the Paperbacks" Harry Whittington, among others. She is thrilled to have connected with 2020 PitchFest and ConsultFest signees Forest Jones, Reagan Keeter, Brent Matheson, M. Stone Meyer. Please visit AKALM.net for more information.