Best First Sentence Contest
---
Enter our free and fun Best First Sentence Contest! Each winner will receive a 10-page critique from one of the teachers from Master Class.
The deadline for entries is May 1, 2022.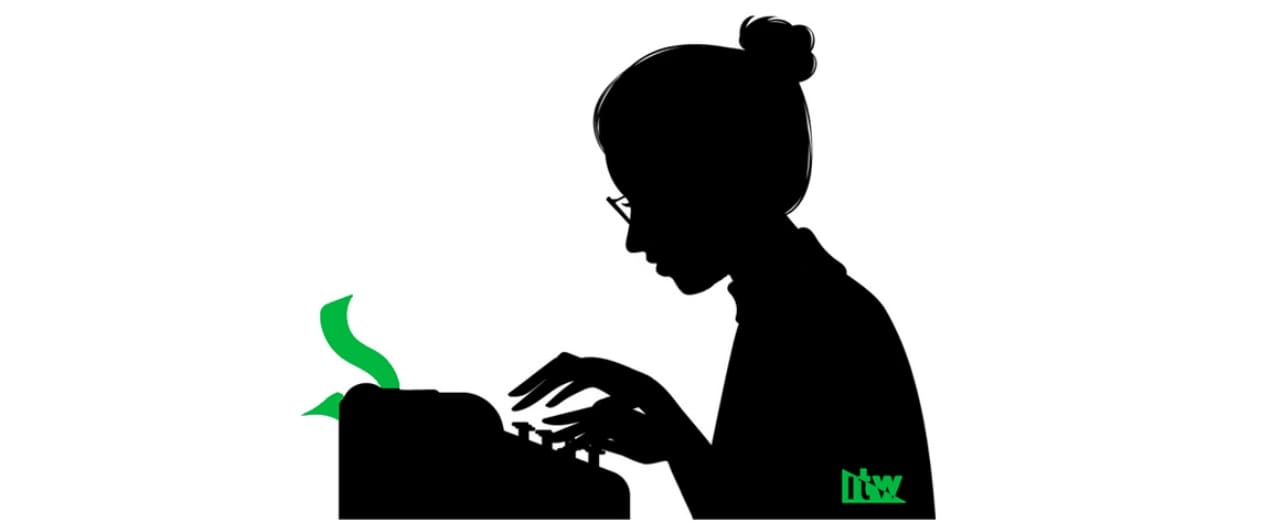 To enter the 2022 Best First sentence contest, please email your submissions to bestfirstsentence@gmail.com. You may only submit one entry. To qualify for entry you must be an ITW member or registered for ThrillerFest XVII (2022). Winners will be announced on Wednesday, June 1, 2022 at the CraftFest Luncheon and on social media. All winners will be notified shortly thereafter via email.
Thanks for your entry and good luck!
ALLISON BRENNAN:
My mom told me I could do whatever I wanted for the whole summer I was fourteen, so I decided to find the Red Rock serial killer.
ROBIN BURCELL:
She sat on the rocking chair with the bloody knife in her lap and listened to the chorus of frogs while she waited.
HANK PHILLIPPI RYAN:
The first thing Laura Graves noticed when she returned home to Texas after twenty years in DC was that vultures, unlike lawyers, cared if you lived or died.
STEVEN JAMES:
I have never been a particularly violent man.
J.D. BARKER:
"You're a bad person," Grace said to me, a finger tapping against her cheek, "and this is where we find ourselves, again and again and again."
ROBERT DUGONI:
He told his jurors the truth, and they fell for it.
DONALD MAASS:
Beast was the name her mother gave her.
---
---
ITW Community
patrons
sponsors
supporters
Actives

Sandra Brannan

Clive Cussler*

Dirk Cussler*

Shane Gericke*

Faye and Jonathan Kellerman*

John Lescroart

Joanie McDonell

Karin Slaughter

Larry D. Thompson

Actives

Kathleen Antrim*

David Baldacci*

Neal Baer

Steve Berry*

J. Jackson Bentley

Gary Braver*

Sandra Brown*

Dale Brown*

John Case*

Lee Child*

Michael Connelly

Glenn Cooper

Richard Curtis*

Jack F. Du Brul*

David Dun*

Joseph Finder

Brian Garfield*

Tess Gerritsen*

Leslie Glass*

Jeff Gunhus

Vicki Hinze*

Lisa Jackson

Alex Kava*

Raymond Khoury

Deborah LeBlanc

Eric Van Lustbader*

D. P. Lyle M.D.*

Gayle Lynds*

Steve Martini

Brad Meltzer

David Morrell*

Katherine Neville*

Michael Palmer (2004-2013)*

James Patterson*

Andrew Peterson

Douglas Preston*

Lissa Price

Keith Raffel

Christopher Reich*

James Rollins*

M.J. Rose*

JoAnn Ross

Hank Phillippi Ryan

John Saul*

Andy Siegel

Susan Arnout Smith

R.L. Stine*

Brad Thor*

Lisa Unger

Paul Vidich

Associates

Maria Carvainis

Leisure Books*

JK Franko*

Ed Mitchell*

Henry Morrison*

Adrian Muller*

Bill Sewell

Tor/Forge Books*

Actives

Steve Alten*

Ashok Banker

Ted Bell*

Emily Benedek

Janet Berliner-Gluckman*

Gary Birken

Mike Bond

Sandra Brannan

Allison Brennan

Mike Brogan

Jan Burke*

Lorenzo Carcaterra

Lincoln Child*

Stephen Coonts*

Brian D'Amato

B. J. Daniels

Nelson DeMille

Eileen Dreyer*

Joanna Elm

Linda Fairstein*

Vince Flynn (2004-2013)*

Chris Fox

Joel Goldman*

Howard Gordon

Heather Graham*

Thomas Greanias

Gary Grossman

Humphrey Hawksley

Bonnie Hearn Hill*

Alan Jacobson

Judith Kelman*

Harley Jane Kozak

Jon Land

Dennis Lynds (2004-2005)*

Patricia McLinn

Michael McMenamin

Francine Mathews*

Kyle Mills*

Twist Phelan

Christopher Rice*

Wendy Roberts

John Sandford

James Siegel*

Carl T. Smith*

Deborah Smith*

Taylor Smith*

L.A. Starks

Mariah Stewart*

Peter Straub*

Lee Strobel

M. Diane Vogt*

Thomas Waite

Stuart Woods*

Associates

Linda Adams*

Brilliance Audio*

Mike Brogan

Steve Hadden*

Emory Hackman

Inkwell Management, LLC*

Jennifer Kreischer

Mario Mastro*

Amy Rivers