PitchFest FAQ
---
INTRODUCTION
PitchFest and QueryFest: Two of the Best Investments in your Writing Career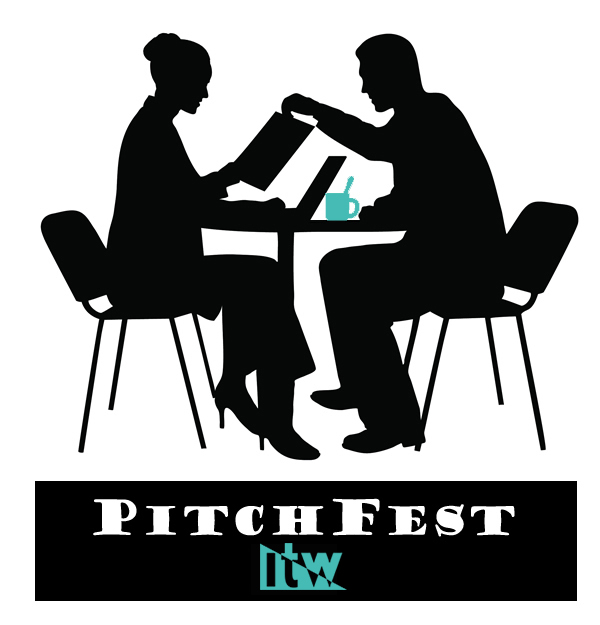 PitchFest FAQ
Dear PitchFest and QueryFest Attendees,
We can't wait to meet you in person at ThrillerFest 2024!
We're Tessa Wegert and Susan Lee, Co-Directors of PitchFest, and K.L. Romo, Director of QueryFest, and we're here to answer your questions and guide you through two of the best events that ThrillerFest has to offer. Whether you're aspiring to become a published author or already a published author seeking an agent or wanting to meet editors (or even producers), each program is designed to assist both newer and experienced writers.
If You Are A:
Then You Should Attend:
PitchFest
QueryFest
Writer with Completed Polished Manuscript to Sell
X
Writer Not Yet Ready to Sell a MS and want Advice
X
Writer Wondering if the MS is Ready to Pitch
X
Writer Seeking Help on Query Letter
X
X
Writer Wanting to Check Out the Process Before Pitching Next Year
X
X
Self-Published Author Seeking Traditional Publisher
X
X
Self-Published Author Seeking Advice on What to Do with Self-Published Work
X
X
Self-Published Author Seeking A Sale of Movie Rights (Producers don't always attend PF. Check website for confirmations)
X
Self-Published Author Seeking Career Advice
X
Published Author Looking for A New Agent or Editor
X
X
Published Author Seeking Advice on a New Manuscript
X
Published Author Seeking A Sale of Movie Rights (Producers don't always attend PF. Check website for confirmations)
X
Published Author Seeking Career Advice
X
Like you, we wanted to invest in a writing conference and make every penny count. PitchFest and QueryFest allow that to happen. Uniquely designed to bring writers to NYC—the major hub of the American publishing industry—PitchFest is designed for writers with completed polished manuscripts and offers the best agents and acquiring editors who are ready to listen to you pitch your novel.
If you're a newer writer who may not be quite ready to pitch or an experienced writer who might need advice on your career path, QueryFest is for you. Editors and agents are available to review a sample of your work—either a query letter or the first two pages of your manuscript—and offer you personalized advice on how to improve your chances of getting published. These 15-minute sessions can also help better prepare you for PitchFest, improving your chances of making a good first impression on that agent or editor you've been eager to meet. This may also be a great opportunity to express how your work has improved since the last time you met with that agent or editor and seek further advice on the next steps.
We're here to answer questions, allay your fears, and pass on suggestions to conference organizers under the guidance of our lovely ThrillerFest Co-Directors, Jeff Ayers at jeffayersauthor@gmail.com and Samantha Skal, at samantha@thrillerwriters.org.
To familiarize yourself with both events, please refer to PitchFest FAQ or QueryFest FAQ.  If you can't find answers to your questions in either FAQs, we have a team here to help you.
For questions from writers about PitchFest, Co-Director Susan Lee can be contacted at susan@thrillerwriters.org.
For questions from writers about QueryFest, Director K.L. Romo, can be reached at klromowriter@gmail.com.
Our team hopes to make your journey to success an easier one, so please know we're here to help. We'll do our best to assist or connect you with the appropriate expert who can answer your questions. Let us know how we can help you!
Q. What exactly is PitchFest?

PitchFest takes place on the Thursday afternoon following CraftFest and it's an event where writers queue up and have the opportunity to pitch their manuscript to some of the best agents and acquiring editors in the business. Each year, we have over 60 agents and editors excited to find the next bestseller attending this special three-and-a-half hour event. You can read about just a few of our Success Stories here.

Q. When is PitchFest?

PitchFest is held on the Thursday of Thrillerfest from 2:00 pm – 4:30 pm (in 2024: Thursday, May 30th), with an additional Power Hour from 4:30 pm – 5:30 pm. You may take breaks whenever you need as you are free to stand in line for whichever agent, publisher, or editor you'd like. We ask agents and editors to commit to be at the event from 2:00 – 4:30 pm and if they decide to participate in Power Hour, they stay for 4:30 – 5:30 pm. We will indicate onsite if the agent or editor has decided to leave the event at our scheduled break at 4:30 pm.

Q. How does PitchFest work?

Please do your research ahead of time on which agents/editors you want to target. There are over 60 agents and editors each year, and all have shared their "wants/don't wants" on the PitchFest site to help you target those best suited to your specific project and genre. Once you have prioritized your list, you can locate the agents in their respective rooms, where they will be seated alphabetically. To pitch, stand in the line of any agent or editor. When they're free have a seat, relax, introduce yourself, and pitch your manuscript. They will want to know about you and why you feel qualified to write the story you did. This process may take 30 seconds or five minutes, but normally you will be done in three minutes. We've asked the agents and editors to limit your time to three minutes so there's plenty of time for all writers to pitch. This time frame is designed for you to have a conversation with the agent or editor, so please don't plan to deliver a monologue. Start with a succinct, high-level pitch, then answer questions from the agent or editor. Be prepared to continue the discussion if asked.

Just like speed dating, it serves you best to be prepared and concise with your pitch. The experts may or may not ask questions, but normally they will either request a sample of your work or they will tell you your project is not right for them. Either way, please thank them for their time, then move to the next name on your list and make your next pitch. The main event is two-and-a-half hours, with a bonus Power Hour (where agents/editors have the option but are not required to stay) immediately afterward, for a total of three-and-a-half hours of pitching time.

Q. Can I really find an agent for my manuscript?

Many authors have secured representation from this event and seen their manuscripts become published works (as evidenced by our Success Stories). PitchFest is designed for authors with finished, polished manuscripts who are ready to pitch their work to agents and acquiring editors.

Q. Are these real agents and editors or the kind that say they are the real deal but charge me to read my manuscript and then steer me into vanity presses?

Our agents and editors are the real deal. They work with/sell to major publishers around the world, and they are highly respected in the field. They do not charge a fee to read your work, and they do not steer you toward vanity presses (which, for those unfamiliar with the term, are companies that will "publish" your book only if you pay them). Our agents only work with publishers who pay YOU for your writing. All agents who attend PitchFest are either members of the Association of Authors' Representatives (AAR) or have sold to an ITW-approved publisher. Only editors from ITW-approved publishers are invited to participate.


Q. How do I prepare for PitchFest?

A "pitch" at PitchFest is a ~60 second description of your thriller/mystery/suspense/crime fiction story that explains the story hook and doesn't give away the ending. A pitch includes a description of the protagonist, where they are, what they want, what challenges they're up against, and why they care about their goal. Be sure to "hook" agents/editors with an opening line or two that explains what makes your story unique (for example, if you were Jeff Lindsay pitching Darkly Dreaming Dexter, you might say, "My book is about a blood spatter expert who is also a serial killer, but his victims are all criminals too"). 

Remember: All of the agents/editors attending PitchFest are excited to find their next great story, and they just want to hear a little bit about your project. Introduce yourself and say a quick hello, keep your pitch short and sweet, answer their questions about your story. Remember to have fun and breathe! 🙂 A great article on what to include in your pitch can be found on this blog: https://www.janefriedman.com/pitch-agents-writers-conference/

We've also compiled the following advice from agents and editors about developing your pitch:


DO have at the ready an elevator pitch (also known as a logline) for your book. Approximately 25 words, loglines are extremely useful at the conference in general when you get asked the inevitable question, "What's your book about?"

DO practice your pitch. Aim for no more than 60 seconds, because your entire time with the agent or editor at PitchFest will be a maximum of 3 minutes and you want to leave room for conversation. We don't encourage memorization, but rather getting comfortable talking about your story succinctly and concisely. Remember that this is a conversation about your book, not a recitation.

DO be yourself! No one knows your story like you do, so channel the passion and excitement you feel about your story when you talk about it. PitchFest may feel intimidating, but agents and editors are just people too, and everyone is eager to hear about new stories.

DO have some comps (other books published in the last 2-3 years that are similar in tone/style/content to your book) at the ready. This helps agent/editors picture where your book may fit in the marketplace.




The PitchFest team is available to answer any of your questions, and will be on-site the day of the event for any last-minute issues that may come up. For any questions that haven't been addressed by our FAQs, please email susan@thrillerwriters.org.

We also offer the opportunity to practice your pitch via Virtual Practice PitchFest, which happens in the two months prior to PitchFest. Details about this free program are emailed out to the PitchFest registrant list in Q1.

And if you're really trying to sharpen your tools, register for QueryFest to meet with acquiring editors at the leading publishing houses or top agents in the industry. For 15 minutes, an industry expert will offer personalized advice on how you can improve your craft by critiquing the first two pages of your manuscript or suggesting how to improve your query letter. Learn more about QueryFest by reading the FAQ.

Q. I've never created a book pitch. Will I learn how to pitch at CraftFest?

Yes, that's one of the topics at CraftFest: teaching you how to present your work to agents and editors and close the sale with them. We provide a full presentation on effective pitching during CraftFest on Thursday. We also offer the opportunity to practice your pitch via Virtual Practice PitchFest, which happens in the two months prior to PitchFest. Details about 2024's Virtual Practice PitchFest will be emailed to the PitchFest registrant list in Q1.

Q. Is there anything I should know about pitching etiquette at PitchFest?

Yes: Treat agents like fellow humans, and be kind and courteous. Pitching can be stressful, but please do not objectify an agent or view them as the person who's standing between you and your dreams. Agents are here because they want to find great stories and share them with the world, but just like you, they might be tired, jet-lagged, and dehydrated, so give them some grace.


Respect social boundaries. Pitching is appropriate ONLY while the agent is seated at their table. While you may bump into agents at the cocktail party or in the bathroom, that is not the right time to launch into your pitch.

Q. Walk me through the PitchFest process.

Everyone who signs up for PitchFest before April 15 is eligible for Virtual Practice PitchFest in the months ahead of PitchFest. Virtual Practice PitchFest 2024 will be in late April/early May 2024 and details will be sent out in Q1 to the PitchFest registrant list.

PitchFest takes place on the Thursday of ThrillerFest at the Sheraton Times Square. There is no virtual option for attendees. The initial line to access the PitchFest rooms will be long, but do not be concerned. Everyone gains entrance within the first 10 minutes of the event. We have dozens of agents in attendance, and you will be able to talk to them regardless of where you are in the initial line.

What you DO need to be concerned about is that during PitchFest and Power Hour, you will be standing in lines for more time than sitting with agents or editors. Wear comfortable shoes, and if you have trouble standing for that long, please consider investing in a $20 travel seat to carry with you. As always, we accommodate all special needs. Email susan@thrillerwriters.org with questions about such accommodations.

Q. Why the distinction between PitchFest and Power Hour?

In an effort to respect busy agents and editors and acknowledge their hectic schedules, we split the event into two parts: the main pitching session of two-and-a-half hours, where all industry experts will be present, and the Power Hour extension to accommodate those who are willing to stay longer. We can't predict ahead of time which agents or editors will stay for Power Hour – it varies from year-to-year – so make sure you visit your top picks during the first two-and-a half hours because they may not be there for the Power Hour.


Q. Do I have to stay the whole three-and-a-half hours?

We do not take attendance. You can stay for one pitch, one hour, two hours, or the whole three-and-a-half. It's entirely up to you. Some authors have their list of six or twelve agents and editors they want to see, and when they're done, they leave. Others stay the entire time and pitch as many experts as they can. Pitching is a numbers game—the more people you see, the more yeses you're likely to get. Remember that receiving a  partial manuscript request does not guarantee representation. Your chances of securing an agent improve if you can get more experts to request your work.


Q. Are the agents and editors paid to be at PitchFest?

Absolutely not. They are volunteers investing their time, hoping to find captivating stories written by respectful and passionate people. Don't be discouraged if one of your top picks isn't interested in your story;it may just be that your book isn't right for that particular agent/editor.Move on to the next person on your list, and try again.

Q. How will I know when to move to the next line?

The agent or editor will tell you. We're giving our experts three-minute timers and/or having them manage their own schedules. Once they invite you to send them some pages of your manuscript, or tell you that your project isn't a good fit for them,, please thank them for their time and move on. Bring a pen and some paper to write down contact information.

We allow the agents and editors more freedom in managing their own schedules because some may say 'yes' or 'no' within fifteen seconds, while others require several minutes or more. Please don't worry about any of this. Just relax and concentrate on having a pleasant, lively discussion.


Q. Should I keep a copy of my manuscript on my computer or iPhone, so I can instantly email it to the agents if they ask?

If an agent or editor wants to see your manuscript, they will give you their email address and provide further instructions. Again, bring a pen and paper to write down contact information because we will not share this information after the event. We are very protective of these generous industry experts.

Q. Who can answer more specific questions about PitchFest?

The organizers have assigned Tessa Wegert and Susan Lee as the PitchFest Co-Directors, and K.L. Romo as the QueryFest Director. We are volunteer coordinators who have assembled a team of experts who can help with any questions or concerns you might have.

We volunteer our time to help you and pay it forward, so please know we are truly here to assist. Please don't hesitate to contact susan@thrillerwriters.org with any questions.

Be forewarned: We've been involved in PitchFest for years, and have witnessed many instances where writers who take shortcuts or aren't willing to do the work tend wash out quickly. The business of publishing is tough and takes elbow grease, along with a little luck. We know it's important to guide you rather than do the work for you, so please read through the FAQs, peruse this website, and educate yourself before emailing our team with questions. ITW staff and ThrillerFest event volunteers work hard to provide you with information in advance, but we have other jobs (writing and otherwise) and responsibilities that limit the time we can commit to answering questions. Respect and courtesy are appreciated.
Q. Can I go to the bathroom during the pitches?

You can take a break whenever you need one. Go to the bathroom, get a drink of water, sit down, and take a deep breath. When you return to the room refreshed, join a new line (please, no cutting).

Q. Who can I talk to at PitchFest if I have questions?

The PitchFest and QueryFest team will be there the entire time. There will also be many volunteers (identifiable by their "Thriller Expert – Ask Me Anything" buttons) in the rooms to answer questions and assist you as needed. Finally, the wonderful on-site ThrillerFest staff can help.

Q. Can I hop lines if mine is too long?

Absolutely. If the line you are in is long and you see a shorter one, feel free to move to the end of that line (not cut in). The more experts you talk to, the more likely you are to find one who wants what you're selling. Follow your agent/editor priority list, buttry to see some of the others, too. You never know who's going to love your work. While waiting in line, please try to keep conversation to a minimum and your voice low out of respect for the writers who are currently giving their pitch.


Q. Why do you have agents AND editors at PitchFest? What's the difference?

The most common path to publication is to secure a contract with an agent who then sells your work to an editor at a publishing house. That said, if you can get an editor at PitchFest interested in publishing your work, you can use that interest as leverage when approaching an agent. Some editors at the event don't require authors to be agented, providing you with an opportunity to sell your book to them directly, but this is an exception, not the rule.

Q. Some of the agents on the confirmed list are from the same agency. What if two agents from the same agency request to see materials?

If this happens, simply let the agents know when you email them that their colleague also requested your materials from PitchFest. They'll work it out internally.

Q. Are the agents and editors at PitchFest really taking on new clients?

Every agent and editor who attends is actively seeking thriller manuscripts, and many are looking for other genres, including mystery, suspense, true crime, and supernatural. Review the participating agent/editor bios and photos on the ThrillerFest website to learn what each expert is looking for and what they are NOT looking for.

Q. Other than PitchFest, what other event opportunities do you offer writers who are ready to publish a book?

Because so many writers wanted more time with experts to ask advice rather than pitch a completed manuscript, we created QueryFest. While PitchFest is about making connections and pitching,QueryFest–where pitches are strongly discouraged–is more about preparing the writer for an eventual opportunity to pitch.

QueryFest

 will be available throughout CraftFest and ThrillerFest where attendees can meet one-on-one with an industry expert for 15 minutes. Recruiting the top acquiring editors and agents for this opportunity, ThrillerFest organizers are excited to offer one of the most valuable opportunities in any writer's career to get instant feedback on query letters or first two pages of a manuscript. Due to the overwhelming popularity of QueryFest, we limit the number of sessions you can purchase to five, but you will only be allowed a maximum of two sessions with the same agent or editor. Eligibility for QueryFest requires registration to CraftFest, Master Class, or ThrillerFest.





For writers interested in honing their craft,

Master Class

on Tuesday is an excellent opportunity to have a bestselling author review and critique your work and/or impart pearls of wisdom that you just can't get anywhere else. The classes are intensive and intimate, with ten or fewer writers assigned to one instructor.





CraftFest

is another amazing opportunity to learn from bestselling authors and experts in the industry, and is highly recommended if you attend PitchFest. PitchFest cannot be purchased as a single item (you must either sign up for CraftFest, Master Class, or ThrillerFest) because we want you to be as prepared as possible for the pitching sessions. This is a professional business, and agents/editors expect you to conduct yourself accordingly. CraftFest is held on Wednesday and Thursday morning, just before PitchFest.





ThrillerFest

takes place on Friday and Saturday, and provides a unique opportunity to meet readers, authors, the media, and many others. And of course, the Thriller Awards Banquet, held on Saturday night, is our last hurrah before closing the conference for another year.

Q. Do I need a completed manuscript, or can I just pitch what I have written so far or throw out an idea I have for a novel?

We strongly recommend you have a completed, polished manuscript before signing up for PitchFest (unless your manuscript is a non-fiction project). We know from experience that if agents like what they see, they will want to sign you as a client immediately and try to sell your book to a publisher. You want that, too. They cannot sell your book unless it's finished, and they may not be as interested in your idea/book months from now when you do finish. Do your best to type THE END before coming to PitchFest–and pitch your best book, not several. It's fine to mention to an agent that you have written other books, especially if they ask about other projects you are working on, but with limited time to pitch, it's best to focus on just one. You can pitch a self-published book, although you're better off pitching a fresh, new manuscript that has not been published. The agents and editors love unique voices, new concepts, and books that haven't already been on the market. If you want advice on how to complete your novel or whether you're headed in the right direction, please sign up for QueryFest instead.


Q. Do you assign me to agents at PitchFest, or do I choose who I see?

You decide who to pitch to. Over the main event and Power Hour, you will have time to pitch numerous industry experts. The number of people you talk to depends upon the length of the lines and how you prioritize the experts you would like to pitch. Keep in mind that pitching via email to a dozen agents or editors through a query letter or email would take months, while at PitchFest you can accomplish that in a single afternoon. Plus, the agents and editors get to meet the writer behind the work, which should be a bonus in selling your manuscript.

Q. If everyone is a volunteer, why am I charged to attend?

From renting the conference rooms, the pitch rooms, and the book room to securing hotel staff, refreshments and air-conditioning and keeping the bathrooms fresh and breezy, there are many costs associated with ThrillerFest. Although our main purpose is to help writers make the necessary connections with people in the industry, providing a venue in New York City requires a large investment. Even the board of directors pays to attend the conference just like you do, which helps keep the costs down for everyone.

Q. Do people who attend PitchFest actually get representation?

Sometimes, but not always. Some of those who have secured representation have shared their success stories with us. While there's NO GUARANTEE, REAL OR IMPLIED, that any agent will like your work, the opposite is equally true: they may all love your work. Some writers secure representation, but never get a publishing deal. There is no definitive outcome here other than one: If you don't attend PitchFest, those agents and editors will miss an opportunity to hear you pitch.

Even if no agents are interested in your story (which is incredibly rare), going through the process of pitching is still an enormously valuable opportunity. You will have met the top agents in the business, experienced the pitching experience, made valuable contacts, received feedback on your presentations, and learned a lot of things about the business. And you'll have the inspiration needed to improve your book and return next year.

Q. How do I know if an agent or editor likes my pitch?

If the agent or editor is interested, they will request a partial or, in rare cases, the entire manuscript, to read. This will always be something you email them after the event, per the instructions they will give you. If there is no interest, the agent or editor will not request any material. If they do not request material or let you know it's a "pass" for them, be courteous. A simple, "Thank you for your time" is all that's needed before moving on to another line.

Q. How long is each pitch?

Three minutes. Occasionally, an agent or editor will take longer with a writer, and we appreciate that when a match is being made, it may require more time. Listen and learn, rather than getting upset that another writer is having success. Agents and editors, along with the PitchFest organizers, appreciate your patience. This is all about match-making, and your time will come.

Q. Should I carry a stack of printed manuscripts, queries, or synopses in case an agent wants one?

No. Keep your pitch package materials (query, synopsis, manuscript) in your hotel room, or better yet, leave them at home. The agents will ask you to send this via email if they're interested. They don't want to haul a hundred pounds of manuscripts on the subway when the day is over. And please don't hand agents a flash drive. Agents will not insert flash drives into their computers, for fear of viruses. 

Instead, focus on preparing a one-page synopsis, in case an expert asks you to email a synopsis along with sample pages. If you want to learn how to write a synopsis, check out Writer's Digest Synopsis Writing Basics or advice from industry blogs by Jessica Faust or Janet Reid.

Q. How about business cards?

Although it's always a good idea to have business cards with you, please don't force your business card on an agent or editor unless they ask for it. If you do have business cards, make sure your contact information is prominent, especially your email. You can get cards printed online, or at a local print shop. Remember that less is more.

Q. Should I have a website?

A website is not required for pitching. You may want to consider having one anyway, so people can find you easily. If you're not ready to build a website, consider  reserving the domain name you'll want to use as a writer so you're prepared when you become a published author.

Q. Can I practice my pitch while I'm in line?

We request that you do not practice your pitch while you're in line, at least out loud. The pitch room(s) will be full of people simultaneously hearing and making pitches. If you want to talk, please go into the hall. When you're sitting in that pitch chair and can hear the agent saying clearly, "I love this idea! Can you email me the manuscript?" you'll thank us.

Q. Can I sign up ONLY for PitchFest?

In order to attend PitchFest, you must also sign up for Master Class, CraftFest, or ThrillerFest. Although you can sign up for Master Class, CraftFest, or ThrillerFest without also doing tPitchFest, we don't allow you to sign up ONLY for PitchFest.

Again, we want to make sure you are as prepared and professional as possible before pitching. Agents' and editors' time is valuable so please prepare accordingly. MakingMaster Class, CraftFest, or ThrillerFest a prerequisite for PitchFest helps ensure that only authors who are making a serious commitment to their craft will be pitching, which provides everyone with a better experience. After all, if the agents stop coming because the quality of pitching is poor or the writers are not professional, they'll never hear great ideas from serious writers like you.


Q. What should I wear to PitchFest?

While we recommend business casual, there is no formal dress code for PitchFest. Consider that you're trying to sell your work to major agents who are professional and expect you to take this process seriously. Dress like you respect them and the process. Make sure you're wearing comfortable shoes, as you'll be on your feet a lot. If, however, you're pitching a book that's connected to your experience as a rock guitarist, working cowboy, or fashionista, dress accordingly. Your real-life experience and what you bring to your story may be a huge selling point

Q. What happens when PitchFest is over?

Pitching will occur from 2:00 pm – 5:30 pm. When the PitchFest event is over, please feel free to take a break before the ThrillerFest Opening Cocktail Hour at 6:30 pm. Many of the agents and editors will be attending the cocktail hour too, so remember to be courteous. Please don't follow an agent or editor into a bathroom, to their room, or out onto the street. What you may see as passion or ambition might be interpreted as 'creepy stalker' behavior, and we know that's not what you intend to put across.
ITW Community
patrons
sponsors
supporters
Actives

Sandra Brannan

Clive Cussler*

Dirk Cussler*

Shane Gericke*

Faye and Jonathan Kellerman*

John Lescroart

Joanie McDonell

Karin Slaughter

Larry D. Thompson

Actives

Kathleen Antrim*

David Baldacci*

Neal Baer

Steve Berry*

J. Jackson Bentley

Gary Braver*

Sandra Brown*

Dale Brown*

John Case*

Lee Child*

James Comey

Michael Connelly

Glenn Cooper

Richard Curtis*

Jack F. Du Brul*

David Dun*

Joseph Finder

Brian Garfield*

Tess Gerritsen*

Leslie Glass*

Jeff Gunhus

Vicki Hinze*

Lisa Jackson

Alex Kava*

Raymond Khoury

Deborah LeBlanc

Eric Van Lustbader*

D. P. Lyle M.D.*

Gayle Lynds*

Steve Martini

Brad Meltzer

David Morrell*

Katherine Neville*

Michael Palmer (2004-2013)*

James Patterson*

Andrew Peterson

Douglas Preston*

Lissa Price

Keith Raffel

Christopher Reich*

James Rollins*

M.J. Rose*

JoAnn Ross

Hank Phillippi Ryan

John Saul*

Andy Siegel

Susan Arnout Smith

R.L. Stine*

Brad Thor*

Lisa Unger

Paul Vidich

Associates

Maria Carvainis

Leisure Books*

JK Franko*

Ed Mitchell*

Henry Morrison*

Adrian Muller*

Bill Sewell

Tor/Forge Books*

Your Book Is Your Hook!

Actives

Steve Alten*

Ashok Banker

Ted Bell*

Emily Benedek

Janet Berliner-Gluckman*

Gary Birken

Mike Bond

Sandra Brannan

Allison Brennan

Mike Brogan

Jan Burke*

Lorenzo Carcaterra

Lincoln Child*

Stephen Coonts*

Brian D'Amato

B. J. Daniels

Nelson DeMille

Eileen Dreyer*

Joanna Elm

Linda Fairstein*

Vince Flynn (2004-2013)*

Chris Fox

Joel Goldman*

Howard Gordon

Heather Graham*

Thomas Greanias

Gary Grossman

Humphrey Hawksley

Bonnie Hearn Hill*

Mark Imhof

Alan Jacobson

Judith Kelman*

Harley Jane Kozak

Jon Land

Dennis Lynds (2004-2005)*

Patricia McLinn

Michael McMenamin

Francine Mathews*

Nan McCann

Kyle Mills*

Twist Phelan

Christopher Rice*

Wendy Roberts

John Sandford

James Siegel*

Carl T. Smith*

Deborah Smith*

Taylor Smith*

L.A. Starks

Mariah Stewart*

Peter Straub*

Lee Strobel

M. Diane Vogt*

Thomas Waite

Stuart Woods*

Associates

Linda Adams*

Brilliance Audio*

Mike Brogan

Brian Godden

Steve Hadden*

Emory Hackman

Inkwell Management, LLC*

Jennifer Kreischer

Mario Mastro*

Vicki Montet

Amy Rivers

Mike Trigg