2022 QueryFest Agents / Editors
---
Please check back for the list of QueryFest Agents and Editors who will be attending ThrillerFest XVIII (2023).
---
The following agents and editors are confirmed to attend QueryFest 2022 at ThrillerFest XVII. Please check back frequently for updates.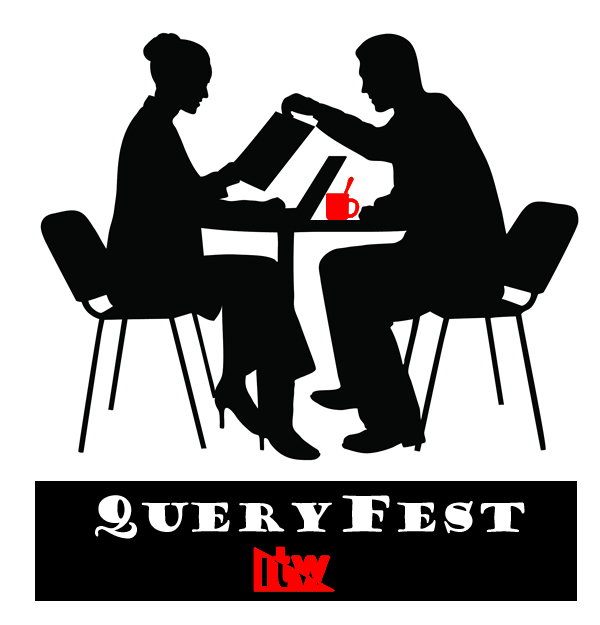 Publisher

Lou Aronica, The Story Plant

Bio: Lou Aronica is President and Publisher of The Story Plant, an independent publisher focusing on fiction.   Prior to that, Lou was Publisher of Avon Books and Deputy Publisher of Bantam Books. Lou is also a multiple New York Times bestselling author and a past president of Novelists Inc.

Agent

Kimberly Brower, Brower Literary & Management

Bio: After spending a decade in the business world, it was kismet that Kimberly found herself in publishing. She holds a BS in Business Administration from California State University, Northridge and received her JD from Loyola Law School, Los Angeles. She takes great pride in her client list, from the debut authors to #1 NYT bestsellers, and likes to consider them all her favorite authors. She previously worked for over two years at a boutique literary agency before starting her own. When not providing individual attention to her clients, Kimberly manages all of the day-to-day operations of the agency. This includes overseeing the management of the foreign, audio and all other subsidiary rights for all the authors in the agency.

Agent

Carolyn Forde, Transatlantic Agency

Bio: Carolyn is a Partner and Senior Agent at Transatlantic Agency, in addition to overseeing the International rights division at the agency. She represents bestselling and award-winning authors and is always on the lookout for more compelling stories and talented writers. Currently she is seeking upmarket commercial fiction by female identifying authors, really funny and romantic romcoms from diverse voices, agenda setting non-fiction – either investigative journalism or literary memoir that offers a window into an unusual or rarely seen part of society. Her authors include USA Today bestselling Karma Brown (RECIPE FOR A PERFECT WIFE), critically acclaimed romcom author Jean Meltzer (THE MATZAH BALL), bestselling thriller author Hannah Mary McKinnon (NEVER COMING HOME), bestselling memoirist Clayton Thomas-Muller (LIFE IN THE CITY OF DIRTY WATER) and bestselling investigative journalist Sarah Berman (DON'T CALL IT A CULT).

Agent

David Forrer, InkWell Management

Bio: David Forrer began his career in publishing in 1997 after receiving a Masters in Creative Writing (fiction) from Boston University. He has been an agent with InkWell Management since it was created in 2004. He's had the privilege of working with many talented authors including Catherine Burns (THE VISITORS), Ella Berman (THE COMEBACK), and Claire Fuller (BITTER ORANGE).

AGENT

Ronald Gerber, Lowenstein & Associates

Bio: Ronald Gerber joined Lowenstein Associates in 2019 as a literary agent and manager of foreign rights, permissions, and contracts, following several years in literary scouting. His clients have books forthcoming from Simon & Schuster, St. Martin's Press, and more. Ronald's focus is on cinematic stories with strong hooks and relatable characters, and he is always looking for projects from queer, BIPOC, and other underrepresented authors. Ronald is a proud graduate of Bard College at Simon's Rock and Clark University. He resides in Queens, New York with his wife and way too many books and DVDs. You can find him on Twitter @RGerberAgent.

Editor

Bob Gussin, Oceanview Publishing

Bio: Robert Gussin is the CEO of Oceanview Publishing and Oceanview Vineyards. Prior to that, he was Vice President and Chief Scientific Officer of Johnson and Johnson. Oceanview is a traditional publisher of thriller, mystery and suspense novels. Titles are published in all formats: hard cover, paper, digital, and audio.

Clients: Raymond Benson, Miles Corwin, Ward Larsen, Matt Coyle, and approximately one hundred others.

Editor

Jaime Levine, William Morrow

Bio: Jaime Levine, Senior Editor, primarily acquires upmarket suspense and thrillers as well as speculative fiction, and she is the editor for the estate of J.R.R. Tolkien. Some of her recent and forthcoming titles include the debut adult novel by award-winning singer/songwriter and bookclub host Amerie; Hugh Howey's first traditionally published novel, Across the Sand; a post-apocalyptic novel by Canadian writer Waubgeshig Rice; a deluxe edition of The Lord of the Rings illustrated by Tolkien himself; Other Terrors, an anthology of horror fiction by writers of diverse backgrounds in conjunction with the Horror Writers of America; adult science fiction by Veronica Roth; science fiction by Benjamin Percy; a home-invasion thriller by Bracken MacLeod; a psychological suspense debut by Amy Suiter Clarke, a psychological suspense novel by Amy Gentry, and an international espionage novel by Oliver Harris. She previously worked at Thomas Dunne Books, but began her career at Warner Books (which became Grand Central Publishing/Hachette Books) where she worked for fifteen years.

Agent

Sandy Lu, Book Wyrm Literary Agency

Bio: Sandy Lu founded Book Wyrm Literary Agency in 2020 after working as a literary agent for more than a decade at the L. Perkins Agency.


Sandy holds BAs in psychology and sociology from Queens College, with minors in music, business, and Japanese.  Prior to becoming an agent, she attended the Ph.D. Program in Social and Personality Psychology at the CUNY Graduate Center and worked as a business/operations manager in the theater industry. Born and raised in Taiwan, she is a native Mandarin speaker.

Clients: M. H. Boroson, B.J. Graf, Heather Levy, Elizabeth Lewes, Jeneva Rose, and Randall Silvis.

Editor

Nathaniel Marunas, Independent Editor

Bio: Nathaniel Marunas is a book publishing professional with three decades of experience, in every editorial capacity as well as on the sales and marketing sides of the business. He has edited and published countless nonfiction and fiction works—several of them bestsellers—focusing since 2010 on mysteries and thrillers. In 2012 he launched and was the publisher of Quercus Books, the US arm of UK publisher Quercus, now part of Hachette UK. Today he is an independent editor, agent, and publishing consultant.

Agent

Nicole Resciniti, The Seymour Agency

Bio: Nicole's clients include NYT Bestsellers and Award-Winning Authors— Cindy Dees and Dr. Michael David Evans, Karna Small Bodman, Julie Ann Walker, Lauren Layne, Shelley Shepard Gray, Julie Cross, Melissa Landers, Kate Meader, Sara Driscoll, and Jen J. Danna.

Agent

Gina Panettieri, Talcott Notch Literary Services

Bio: Gina Panettieri is Founder of the Milford, Ct-based Talcott Notch Literary, a five-member literary agency seeking the freshest voices in adult and juvenile fiction and nonfiction. Some of her more prominent recent sales includes SONS OF VALOR and DARK INTERCEPT by WSJ-bestselling authors, Andrews & Wilson, THE HIDING PLACE by USA-Today bestselling author, Paula Munier, and UNDER COLOR OF LAW, by Aaron Philip Clark.

Clients: Her list includes Jeffrey Wilson and Brian Andrews, Scott Deitche, Dr. Seth Meyers, Drew Eric Whitman, Paula Munier, Kevin Wolf, Aaron Philip Clark.

Editor

Gretchen Stelter, Independent Editor

Bio: Gretchen Stelter began her career as an agent, helping launch a West Coast–based boutique agency and later moving to editorial director. In 2010, she started editing and writing full-time and has worked on over 700 traditionally published books, doing everything from developmental editing and ghost writing to proofreading and copyediting. She's a member of ITW, AWP, Editorial Freelancers Association, and Sisters in Crime.

Clients: ITW members A.F. Brady, Liv Constantine (Lynne Constantine & Valerie Constantine), Vanessa Lillie, Glenn Dyer, Jerri Williams; authors Robert Camuto, Kevin Muñoz; Addison McKnight (Krista Wells & Nicole Moleti); Tullan Holmqvist & Teresa Sorkin; and publishing houses Houghton Mifflin Harcourt (Mrs. Mohr Goes Missing, Burn-In & more), Sourcebooks (including books by Luca Veste, Darcy Coates, Marie Benedict, Nic Joseph & Randall Silvis), Albert Whitman (including books by YALSA-honored Linda Joy Singleton and Ava Morgyn), and more.

Editor

Jess Taylor, Independent Editor

Bio: Following decade as an agent (at Curtis Brown, Ltd. and Endeavor) Jess shifted to working full time with writers, agents and producers in developing books, proposals articles and scripts. Living mainly in Brazil, he works in both Portuguese and English, and travels often for his clients' projects. Off-the-beaten-track true crime especially catches his interest; recent favorite stories include a historian's reinvestigation of a murder committed two and half centuries ago in the Cyclades and a fictional journalist's search for witnesses to a real-life massacre of street kids in Rio de Janeiro.

Jess learned a lot from Gregg Hurwitz, Will Staeger, Rex Pickett, Peter Hedges, Nicole Galland, Henry Alford and others in working with them on their first books.

Agent

Anne Tibbets, Donald Maass Literary Agency

Bio: Anne Tibbets joined Donald Maass Literary Agency in 2021, and was previously at D4EO Literary Agency. She represents adult and young adult commercial genre, primarily thrillers, mysteries, science fiction, fantasy, horror, and historical fiction. A screenwriter and published author, Anne lives in the Los Angeles area and has a BA in Theatre Arts from California State University, Fullerton.

Agent

Ann Leslie Tuttle, Dystel, Goderich & Bourret

Bio: Ann Leslie Tuttle joined DG&B in 2017 after working for 20 years at Harlequin Books, now a division of HarperCollins, where she acquired and edited an extensive list of bestselling titles in women's fiction.  She received her B.A. degree from the College of William and Mary and an M.A. from the University of Virginia.  Finding talented authors (established and debut) and growing a writer's career have always been Ann Leslie's passion. Ann Leslie lives in New York City with her husband and young daughter, who is just discovering the magic of books and writing.

Clients: PW bestselling authors Debbie Herbert and Jenna Kernan, national bestselling author Nancy Robards Thompson, Elizabeth Everett, Lisa Kroger, Ananya Deverajan, and Lauren Kung Jessen.

Agent

Jennifer Weis, Ross Yoon Agency

Bio: Jennifer is a Senior Literary Agent at the Ross Yoon Agency. In 2019, she left St. Martin's Press, where she was Executive Editor for 30 years, to move to the other side of the desk. With bestsellers from her editor days including B.A. Paris' Behind Closed Doors and the nationally bestselling Baby Teeth, as well as non-fiction bestsellers like Climate of Hope by Michael Bloomberg, she continues to seek out compelling voices in fiction and nonfiction. Some recent agented sales include Melissa Hill's upcoming movie tie-in Something From Tiffany's along with a new book by Melissa as well as Mallika Narayanan's novel of psychological suspense, No. 5 Shore Drive. One of her most recent nonfiction sales, Take Care of Them Like My Own, is by pediatric and adult surgeon and CNN Hero, Dr. Ala Stanford. The just-published national bestselling memoir Forever Boy by Kate Swenson represents one of Jennifer's very first sales as an agent. She brings to the table editorial guidance and development as well as an advanced understanding and knowledge of the inner workings of publishing houses and the publishing landscape today. Jennifer focuses on identifying the stars of tomorrow and helping to place them at publishers where they can attract attention, shine, and grow.

Jennifer is the co-chair of Project Lyme, a non-profit based in NYC that focuses on Lyme Disease awareness, education, and advocacy.  She also serves on the Leadership Council for the Yale School of Public Health and the UJA Executive Committee for Publishing. She is a graduate of Yale College and Yale University (M.A. in English) and lives in NYC, where she is based, with her husband and 4 children.

Agent

Jennifer Weltz, Jean V. Naggar Literary Agency

Bio: As President of JVNLA, Inc. (The Jean V. Naggar Literary Agency, Inc.), Jennifer Weltz, has sold books domestically, internationally and for film for almost three decades.  She represents, Fiction, Non-fiction and Children's Book authors in multiple genres.  Her interests are varied but she always looks for strong writing, plot and voice married to a unique story.
ITW Community
patrons
sponsors
supporters
Actives

Sandra Brannan

Clive Cussler*

Dirk Cussler*

Shane Gericke*

Faye and Jonathan Kellerman*

John Lescroart

Joanie McDonell

Karin Slaughter

Larry D. Thompson

Actives

Kathleen Antrim*

David Baldacci*

Neal Baer

Steve Berry*

J. Jackson Bentley

Gary Braver*

Sandra Brown*

Dale Brown*

John Case*

Lee Child*

James Comey

Michael Connelly

Glenn Cooper

Richard Curtis*

Jack F. Du Brul*

David Dun*

Joseph Finder

Brian Garfield*

Tess Gerritsen*

Leslie Glass*

Jeff Gunhus

Vicki Hinze*

Lisa Jackson

Alex Kava*

Raymond Khoury

Deborah LeBlanc

Eric Van Lustbader*

D. P. Lyle M.D.*

Gayle Lynds*

Steve Martini

Brad Meltzer

David Morrell*

Katherine Neville*

Michael Palmer (2004-2013)*

James Patterson*

Andrew Peterson

Douglas Preston*

Lissa Price

Keith Raffel

Christopher Reich*

James Rollins*

M.J. Rose*

JoAnn Ross

Hank Phillippi Ryan

John Saul*

Andy Siegel

Susan Arnout Smith

R.L. Stine*

Brad Thor*

Lisa Unger

Paul Vidich

Associates

Maria Carvainis

Leisure Books*

JK Franko*

Ed Mitchell*

Henry Morrison*

Adrian Muller*

Bill Sewell

Tor/Forge Books*

Actives

Steve Alten*

Ashok Banker

Ted Bell*

Emily Benedek

Janet Berliner-Gluckman*

Gary Birken

Mike Bond

Sandra Brannan

Allison Brennan

Mike Brogan

Jan Burke*

Lorenzo Carcaterra

Lincoln Child*

Stephen Coonts*

Brian D'Amato

B. J. Daniels

Nelson DeMille

Eileen Dreyer*

Joanna Elm

Linda Fairstein*

Vince Flynn (2004-2013)*

Chris Fox

Joel Goldman*

Howard Gordon

Heather Graham*

Thomas Greanias

Gary Grossman

Humphrey Hawksley

Bonnie Hearn Hill*

Alan Jacobson

Judith Kelman*

Harley Jane Kozak

Jon Land

Dennis Lynds (2004-2005)*

Patricia McLinn

Michael McMenamin

Francine Mathews*

Kyle Mills*

Twist Phelan

Christopher Rice*

Wendy Roberts

John Sandford

James Siegel*

Carl T. Smith*

Deborah Smith*

Taylor Smith*

L.A. Starks

Mariah Stewart*

Peter Straub*

Lee Strobel

M. Diane Vogt*

Thomas Waite

Stuart Woods*

Associates

Linda Adams*

Brilliance Audio*

Mike Brogan

Steve Hadden*

Emory Hackman

Inkwell Management, LLC*

Jennifer Kreischer

Mario Mastro*

Amy Rivers