The following agents and editors are confirmed to attend ConsultFest 2022 at ThrillerFest XVII. Please check back frequently for updates.
*Use the button above to print the Agent/Editor list as a reference document.
---
PUBLISHER

Lou Aronica, The Story Plant
www.thestoryplant.com
Bio: Lou Aronica is President and Publisher of The Story Plant, an independent publisher focusing on fiction.   Prior to that, Lou was Publisher of Avon Books and Deputy Publisher of Bantam Books.   Lou is also a multiple New York Timesbestselling author and a past president of Novelists Inc.
---
EDITOR
Bob Gussin, Oceanview Publishing

www.OceanviewPub.com
Bio: Robert Gussin is the CEO of Oceanview Publishing and Oceanview Vineyards. Prior to that, he was Vice President and Chief Scientific Officer of Johnson and Johnson. Oceanview is a traditional publisher of thriller, mystery and suspense novels. Titles are published in all formats: hard cover, paper, digital, and audio.
Clients: Raymond Benson, Miles Corwin, Ward Larsen, Matt Coyle, and approximately one hundred others.
---
AGENT

Sandy Lu, BookWyrm Literary
www.bookwyrmlit.com

Bio: Sandy Lu founded Book Wyrm Literary Agency in 2020 after working as a literary agent for more than a decade at the L. Perkins Agency.

Sandy holds BAs in psychology and sociology from Queens College, with minors in music, business, and Japanese.  Prior to becoming an agent, she attended the Ph.D. Program in Social and Personality Psychology at the CUNY Graduate Center and worked as a business/operations manager in the theater industry. Born and raised in Taiwan, she is a native Mandarin speaker.
Clients: M. H. Boroson, B.J. Graf, Heather Levy, Elizabeth Lewes, Jeneva Rose, and Randall Silvis.
---
AGENT

Gina Panettieri, Talcott Notch Literary Services
www.TalcottNotch.net
Bio: Gina Panettieri is Founder of the Milford, Ct-based Talcott Notch Literary, a five-member literary agency seeking the freshest voices in adult and juvenile fiction and nonfiction. Some of her more prominent recent sales includes SONS OF VALOR and DARK INTERCEPT by WSJ-bestselling authors, Andrews & Wilson, THE HIDING PLACE by USA-Today bestselling author, Paula Munier, and UNDER COLOR OF LAW, by Aaron Philip Clark.
Clients: Her list includes Jeffrey Wilson and Brian Andrews, Scott Deitche, Dr. Seth Meyers, Drew Eric Whitman, Paula Munier, Kevin Wolf, Aaron Philip Clark.
---
EDITOR

Gretchen Stelter, Independent Editor
www.gretchenstelter.com
Bio: Gretchen Stelter began her career as an agent, helping launch a West Coast–based boutique agency and later moving to editorial director. In 2010, she started editing and writing full-time and has worked on over 700 traditionally published books, doing everything from developmental editing and ghost writing to proofreading and copyediting. She's a member of ITW, AWP, Editorial Freelancers Association, and Sisters in Crime.
Clients: ITW members A.F. Brady, Liv Constantine (Lynne Constantine & Valerie Constantine), Vanessa Lillie, Glenn Dyer, Jerri Williams; authors Robert Camuto, Kevin Muñoz; Addison McKnight (Krista Wells & Nicole Moleti); Tullan Holmqvist & Teresa Sorkin; and publishing houses Houghton Mifflin Harcourt (Mrs. Mohr Goes Missing, Burn-In & more), Sourcebooks (including books by Luca Veste, Darcy Coates, Marie Benedict, Nic Joseph & Randall Silvis), Albert Whitman (including books by YALSA-honored Linda Joy Singleton and Ava Morgyn), and more.
---
EDITOR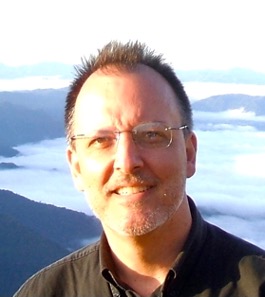 Jess Taylor, Independent Editor
www.revizion.net
Bio: Following decade as an agent (at Curtis Brown, Ltd. and Endeavor) Jess shifted to working full time with writers, agents and producers in developing books, proposals articles and scripts. Living mainly in Brazil, he works in both Portuguese and English, and travels often for his clients' projects. Off-the-beaten-track true crime especially catches his interest; recent favorite stories include a historian's reinvestigation of a murder committed two and half centuries ago in the Cyclades and a fictional journalist's search for witnesses to a real-life massacre of street kids in Rio de Janeiro.
Jess learned a lot from Gregg Hurwitz, Will Staeger, Rex Pickett, Peter Hedges, Nicole Galland, Henry Alford and others in working with them on their first books.
---
AGENT

Ann Leslie Tuttle, Dystel, Goderich & Bourret LLC
www.dystel.com
Bio: Ann Leslie Tuttle joined DG&B in 2017 after working for 20 years at Harlequin Books, now a division of HarperCollins, where she acquired and edited an extensive list of bestselling titles in women's fiction.  She received her B.A. degree from the College of William and Mary and an M.A. from the University of Virginia.  Finding talented authors (established and debut) and growing a writer's career have always been Ann Leslie's passion. Ann Leslie lives in New York City with her husband and young daughter, who is just discovering the magic of books and writing.
Clients: PW bestselling authors Debbie Herbert and Jenna Kernan, national bestselling author Nancy Robards Thompson, Elizabeth Everett, Lisa Kroger, Ananya Deverajan, and Lauren Kung Jessen.
---
AGENT

Terrie Wolf, AKA Literary Management
www.AKALM.net
Bio: Terrie is CEO of AKA Literary LLC, a Colorado-based agency established in 2010. A full member of AALA (American Association of Literary Agents), she has sold rights in more than 40 countries and 35 languages. Further, Terrie represents, challenges, and champions an exciting group of authors who are at all stages of the writing journey and their eclectic and unforgettable works. With a background that spans nearly 30 years in publishing, international media, and large-scale events, this Emmy award-winning former broadcast special projects producer has literally traveled the world in search of stories and has been known to stop everything to discuss books over a cup of tea.
Clients: Terrie's clients include Byron Graves (Rez Ball), C.C. Harrison (Death by G-String), Margaret Mizushima (Timber Creek K-9 Mystery series), Maria Shriver (Color Your Mind), and the estate of "the King of the Paperbacks" Harry Whittington, among others. She is thrilled to have connected with 2020 PitchFest and ConsultFest signees Forest Jones, Reagan Keeter, Brent Matheson, M. Stone Meyer.
---